Sunflower Spa is Longmont's premier destination for award-winning cosmetic procedures and medical grade skincare. We provide an optimal client experience and work with you to deliver your most beautiful and rejuvenated skin.
Welcome to Sunflower Spa Injectables and Medical Aesthetics
We've served Longmont for over fifteen years under the leadership of our acclaimed medical director,
Dr. Ann Martin
, and in that time have developed a unique philosophy. Sunflower Spa isn't like any other med-spa in the area: we provide a complete menu of options — from medically focused skincare to relaxing treatments — in a soothing and welcoming environment.
Our dedication to providing world-class service has been reflected throughout our history, from years of unmatched results to our consistently high-tech approach. At Sunflower Spa, our staff always focuses on what's really important: providing our patients with gorgeous results that they'll love.
State-of-the-Art Non-Surgical Cosmetic Treatments
At Sunflower Spa, we feature a full range of services to choose from that enhance your skin's health and appearance. As one of Longmont's choice med-spa providers, we utilize leading treatments and technology to bring you the best service in the area.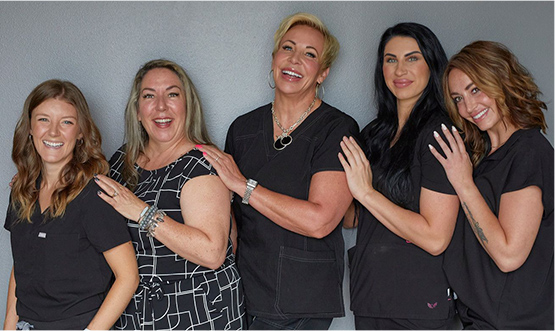 Tailored Care
Our staff are experts in all things aesthetics! At Sunflower Spa, you can rest assured that you're receiving treatments tailor-made to you from a team that respects your unique beauty needs — and knows how to achieve exceptional, natural-looking results.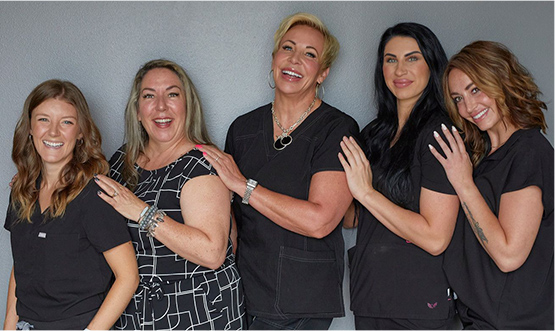 Owner of Sunflower spa Injectables and Medical Aesthetics.
Patrice is the driving force behind Sunflower Spa. "My passion is to bring the best of wellness, self-care and anti-aging treatments and services to the Longmont community," says Patrice. To support this passion, Patrice has hired an amazing team of vibrant, talented and committed professionals that bring the best welcoming and rejuvenating experiences to every guest.
Patrice is also dedicated to supporting local nonprofits to improve the community. Sunflower Spa is proud to be a supporter of A Woman's Work, Longmont Humane Society, and TLC Learning Center (formerly Tiny Tim).
Your trust and ongoing support means the world to us, which is why we provide flexible membership options and discounts for our patients. With our membership plans , you have more control to suit our services to your lifestyle!
Exclusive Member Benefits
You deserve the best, and we're proud to offer three exclusive membership options that operate on a monthly basis. You'll get the same services you love, but with amazing discounts and treatment options that fit your schedule!
Discounts in Your Inbox
Want even more savings you won't get anywhere else? Subscribe now to receive convenient and exclusive access to amazing deals — as well as a $20 gift card to get you started!
Rave Reviews
What People Are Saying About Us
Susan Kim
August 1, 2022.
Kait was fabulous for my manicure and pedicure.
Carol Woods
July 11, 2022.
Sunflower spa is my go to for: Facials, massage, pedicures, and pedicures! The staff is incredible! I always leave feeling relaxed and pampered! I have been going there for the past 5 years!
Excellent in every way! Friendly, professional staff. All services I have tried are fabulous.
Julie Burns
July 2, 2022.
Every time I visit Sunflower 🌻Spa I really do feel like I'm blooming. I've only received pedicures 🦶 here at Polish but am pleased every time. The area is bright with natural ☀️ light from multiple windows and I like that compared to other nail salons which always seem so dark. All the staff is very welcoming. My favorite nail tech is Kate as she's wonderful but you can't go wrong any of them, to be honest.😊
Haley Bergsgaard
June 22, 2022.
I've had two facials now with Carter and they have both been incredible. He's meticulous in the best way and the whole experience is so relaxing. Not to mention my skin looks the best it's ever looked when I walk out. I'll be making many more appointments with Carter!
Kathryn Melsheimer
June 8, 2022.
Wonderful experience. Everyone is very friendly & helpful. All the nail technicians are exceptional artists. I highly recommend Sunflower Spa.
Injectable and Medical Aesthetics
in Longmont, CO
From fillers to laser hair removal , we offer individualized options to suit every need, conveniently close to home. Let Sunflower Spa be your local one-stop shop for all your aesthetic needs!